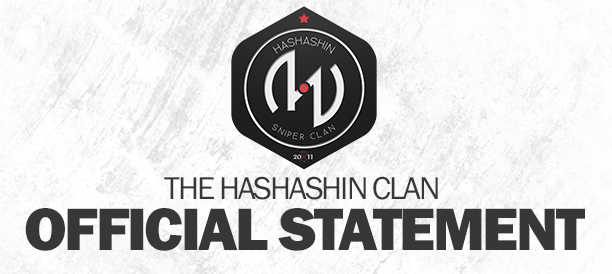 [Official Statement] - PUBLIC SCREENSHOTS OF FUN WARS
Nowadays there are many clans looking to make themselves known through clan wars and Hash has graciously agreed to play many "Fun Wars" in order for them to get some experience. However, lately we've noticed that these clans don't know about the code of etiquette we follow when it comes to clan wars. 
Hash abides by an unwritten set of rules when it comes to clan wars and when we agree to a fun war we see it as an opportunity to have fun and spend time in a friendly match. We recognize that a fun war should be kept private out of respect for both clans playing since they aren't playing with their official strategies / lineups. 
So what exactly is our concern?
Lately we've been noticing that some of these clans have been posting fun war photos without our consent. This wouldn't normally be such a large issue for us but they are only posting the matches that they won. We really couldn't care less who wins or loses these matches but posting them when the players are under the assumption that they won't be judged no matter how they play is both unfair to the players and to the clans. 
If you wish to arrange an official war with our clan feel free to contact any of our members. We'd be happy to set something up and post the results at the end.  However please refrain from posting shots of fun wars because we have quite a few saved up that we could easily post but we don't due to our own set of morals. Feel free to share the screenshots among your clan members and discuss them but don't make them public. 
This being said,
Hash would appreciate if you as the Council member/ leader/ owner of your clan please remove and screenshots you have of fun wars from public places such as Nplay.com, Facebook or any public forums you may own.
Regards, 
The Hash Clan



Posts

: 885


Join date

: 2013-05-24


Age

: 28


Location

: Colombia




---
Permissions in this forum:
You
cannot
reply to topics in this forum